Wrist donates 9 pallets to a relief organization in Hamburg
---
Our colleagues in Lysholdt A/S donates 9 pallets of duvets, pillows, and mattress covers to a German relief organization which aids and supports people in need locally and globally.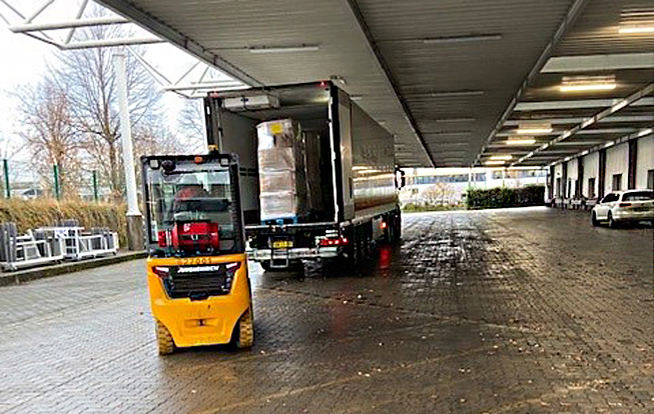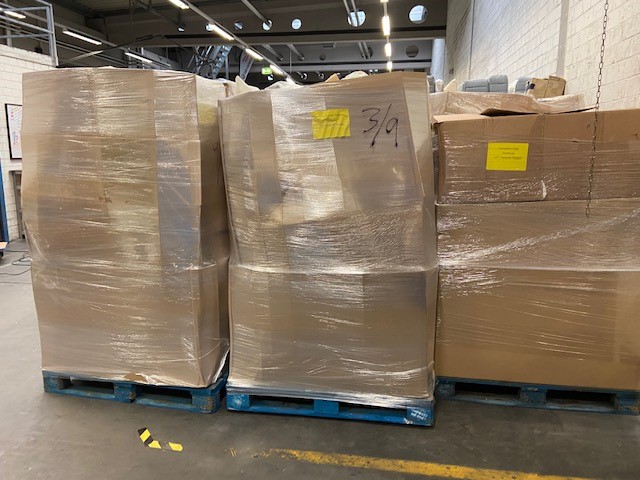 Through the network of our colleagues in Wrist Hamburg, we were quick to find a very willing recipient of the donation: An organization dedicated to the distribution of material goods called Der Hafen Hilft! (The Port Helps!). Der Hafen Hilft! is not solely supporting the local people in need, but also helping people going through conflicts globally, such as the war in Ukraine.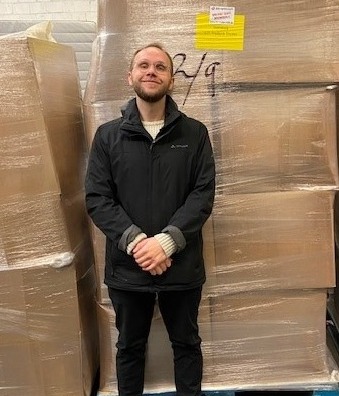 Kenneth Kirkeby Johansen, Purchaser, Lysholdt A/S, says: "It was important for me to get in touch with the right recipient for the donation. For example, an organization who supports Ukraine, the homeless or similar, to ensure that the goods are donated to people who needs it."
Yesterday morning, our colleagues in Aalborg delivered the 9 pallets from Esbjerg to Der Hafen Hilfts! in Hamburg, where Frederik Thoden also got a tour:
"Der Hafen Hilft! is a great organization here in Hamburg, and it was a pleasure to assist with this successful donation, which they confirmed to me was highly needed and appreciated.
Thanks to Lysholdt for the donation, thanks to Wrist Aalborg for the transport, thanks to Wrist Hamburg for the communication and fulfilment, and thanks to Der Hafen Hilft! for their great work!", says Sales Manager Frederik Thoden.
---
EARLIER THIS YEAR: