Meet us at IMPA London 2022
---
We're present at IMPA London next week on December 13 and 14, so come meet us at booth 48 for a talk about how we can assist you through global online sourcing and logistics including product ranges on PPE, hand tools and responsible solutions.
You'll find us at booth no. 48. See the exhibitor floor plan here.
We look forward to seeing you in London!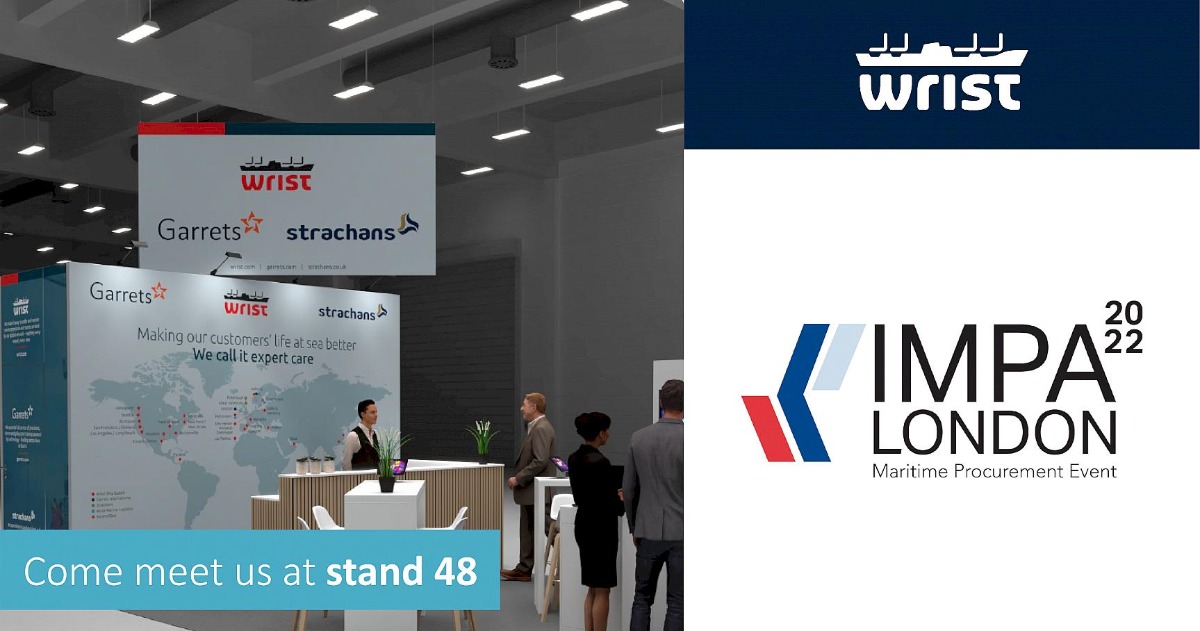 You can also learn more here:
Wrist Marine Logistics' online customer portal provides easy real-time tracking and transparency in all your shipments incl. CO2 emissions calculation for your entire freight.
Private label NJORD offers a wide range of premium quality PPE.
Private label Pontus provides standard quality hand tools at fair prices.
And our aware product line with responsible solutions.
Get in touch
Reach out to us now, if you have any questions:
Carsten Möller, Director, Global Clients: caml@wrist.com
Rosalind Philomin, Director, Global Key Accounts: roph@wrist.com
Nicklas Royberg, Group Business Development Manager: niro@wrist.com
Casper Nielsen, Senior VP, Sales and Operations, Wrist North America: canl@wrist.com
Iain Troup, Sales Director, Offshore: iain.troup@strachans.co.uk
EARLIER THIS YEAR: