We celebrate the graduation of 7 global business professionals
---
Our 7 graduates have now completed our two-year Wrist Acceleration Program, through which they have achieved an excellent understanding of our industry and operations, while developing their business knowledge, leadership style and skills.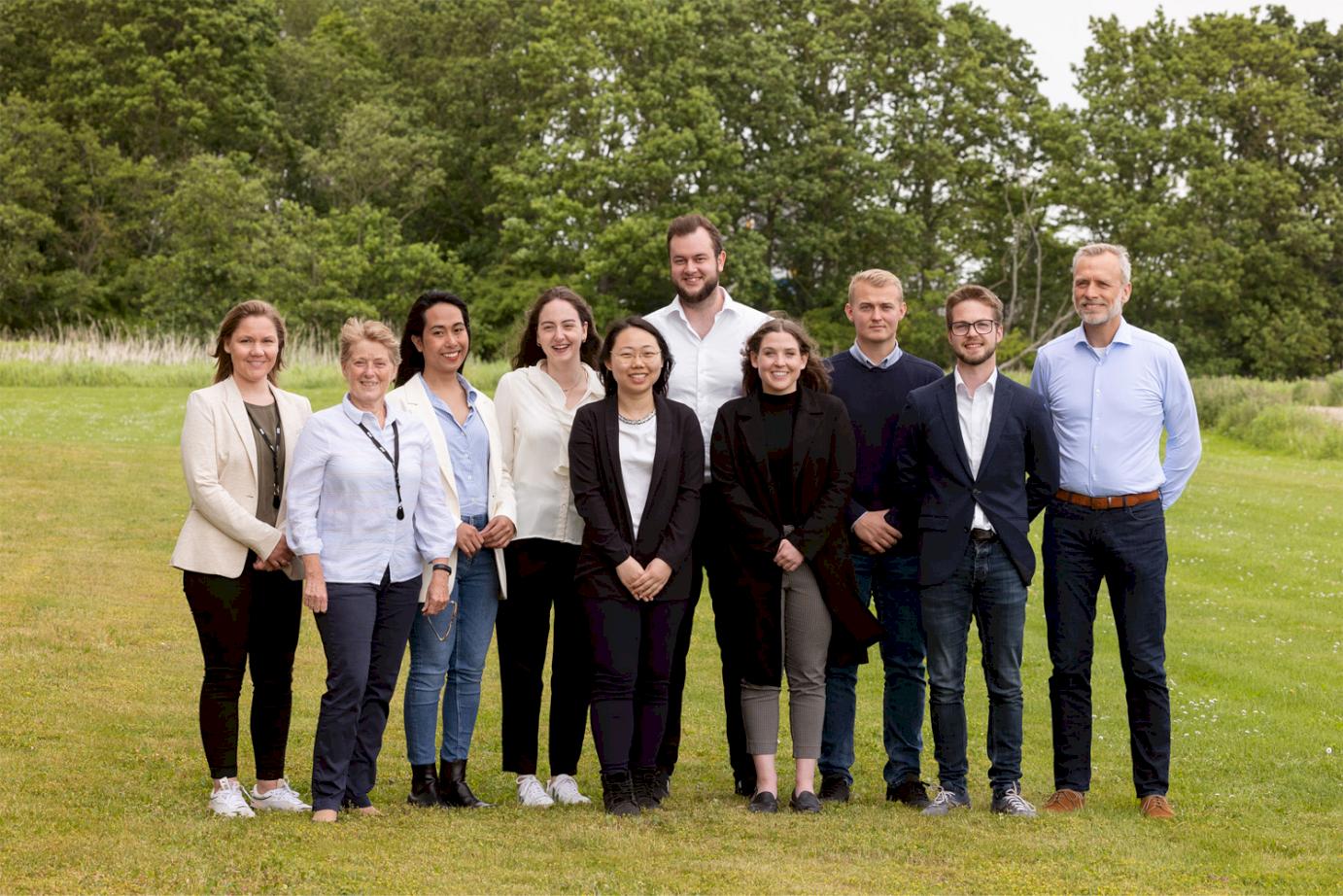 From the left: Nina Stilling (Global HR), Kirsten Jensen (Global HR). Graduates: Pao Alcantara, Elif Ozsahin, Cho Me Me Aung, Oliver Bust, Baylee Gammon, Tobias Ringberg Petersen, Lasse Risager Kristensen, and Jesper Kristensen (Key Learning)
This time around, our graduates experienced two challenging years with social distancing, online meetings, and working from home. Usually, our graduates gather up in Denmark for the four modules, but this team had to work their first two modules online. And with graduates located all over the world, this led to a lot of late nights and early morning meetings, as they had to coordinate across time zones.
But luckily, the travel restrictions were lifted this Spring, allowing us to get the 2020 team gathered for the third module in March of this year, and now they have just finalized their fourth module which marks the completion of the program.
All seven graduates are wonderful ambassadors for our program, and they are now ready to take on the next chapter in their Wrist career. We look forward to following their journey and seeing their impact on our organization and industry.
Apply for the Wrist Acceleration Program now
We are currently looking for our 2022 batch of graduates – maybe you are the one?
The Wrist Acceleration Program is a two-year journey, focusing on your professional development through key learning activities with the goal of grooming and preparing you for a global career within our organization. You get the best possible framework for growth, advancement and development of your business persona and skills.
So, if a future with an opportunity to travel the world, expand your horizon and pursue a global career is appealing to you, then take the initiative, apply for the Wrist Acceleration Program and join our global team!
Read more about the Wrist Acceleration Program here
---
EARLIER THIS YEAR:

Join us in honoring the world's humanitarian organizations on World Refugee Day
20 June 2022

182 solar panels powered up in Saga Shipping's warehouse
16 June 2022

Wrist posts increased business volume and operating profit for 2021
16 May 2022