Cocktail Event in Singapore
---
19 May 2014
On 30th April 2014, Wrist hosted a cocktail event for its valued clients. It was held on the 43rd floor roof top restaurent, Zaffrano, overlooking the Singapore Sea Line & Marina Bay Sands.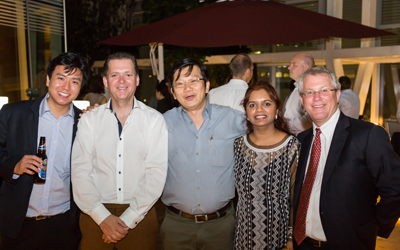 A cheerful atmosphere at Wrist's cocktail party
More than 60 guests attended the event, among which were some of the high profile shipping and offshore company representatives. Wrist's CEO, Robert Kledal and CCO, Søren Jørgensen were greeting the customers along with regional managers from USA, Europe, Middle East and Singapore. It was an evening full of one-to-one interaction, where everyone participated with great enthusiasm.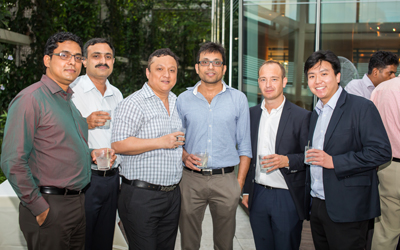 The event was well-attended
The event was organised especially to introduce our regional managers from across the Wrist branches to our Asian customers. We speak with clients very often over the phone and are e-mailing under a formal-set up, but events like this provide us with an opportunity to interact on a more personal level with our daily contacts. We had some fabulous interactions and we are happy that our guests enjoyed it too!