Wrist and Garrets celebrate Day of the Seafarer
---
19 June 2017
Together Wrist Ship Supply and Garrets International mark the annual Day of the Seafarer on 25 June by offering seafarers in Rotterdam and Marseille a small treat.
Day of the Seafarer is an annual initiative introduced by IMO and this year the theme is "Seafarers Matter".  In the weeks leading up to Day of the Seafarer on 25 June, boarding representatives and superintendents from Wrist and Garrets are handing out treats to crews on board vessels sailing into the ports of Rotterdam and Marseille for supplies. With this gesture, Wrist and Garrets wish to show appreciation of the seafarers we meet in our daily activities around the world, and to mark this special day.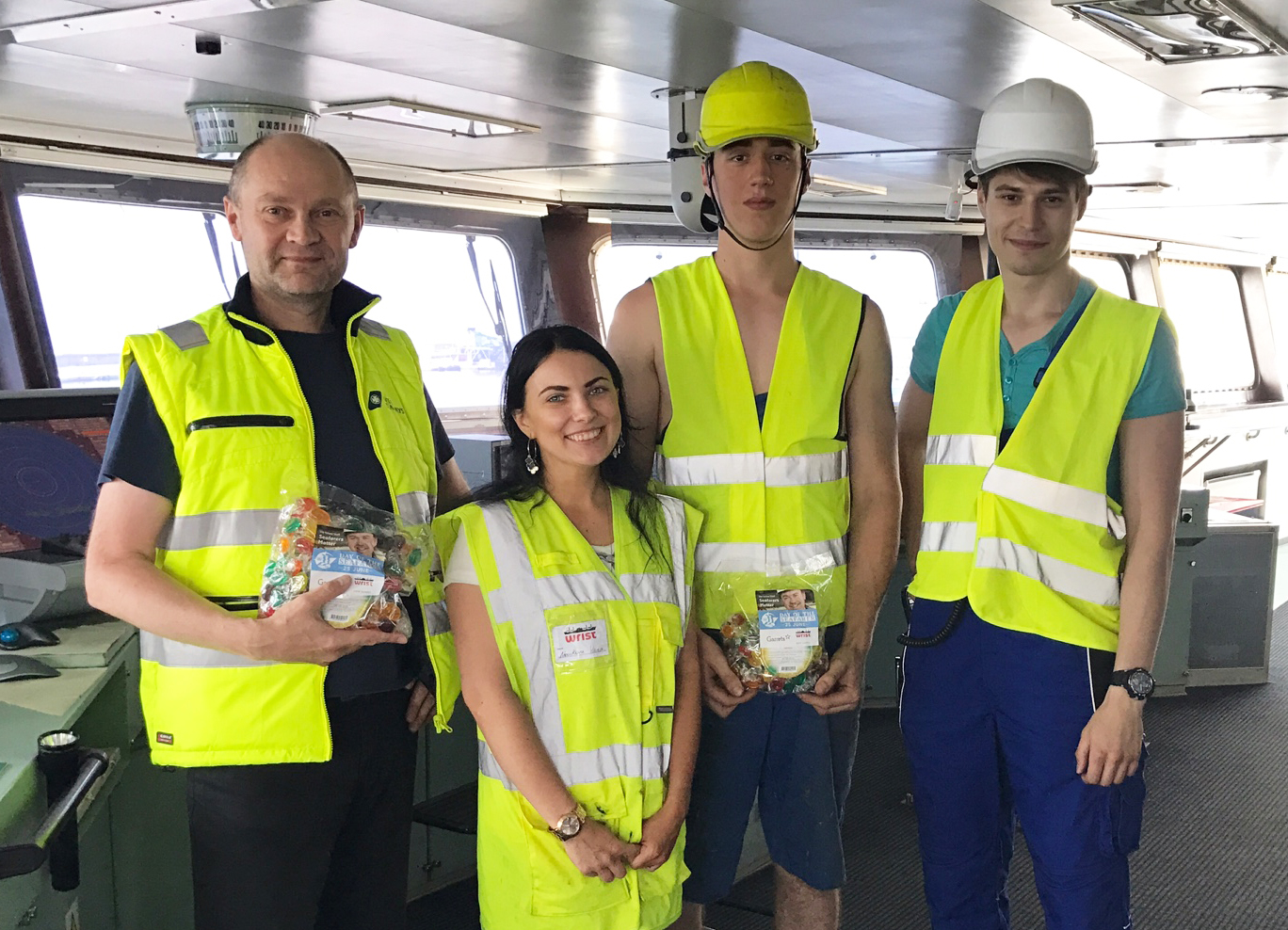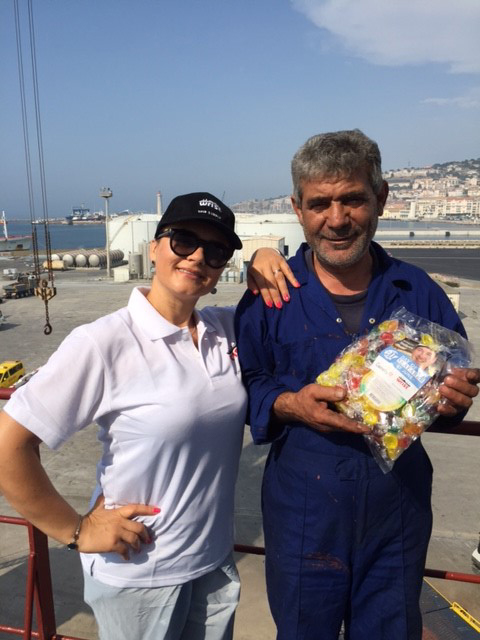 Treats for ship and crew handed out by Wrist boarding officer Yana Novikova and sales representative Valentina Popa Georgiadis in the ports of Marseille, Fos, and Lavera.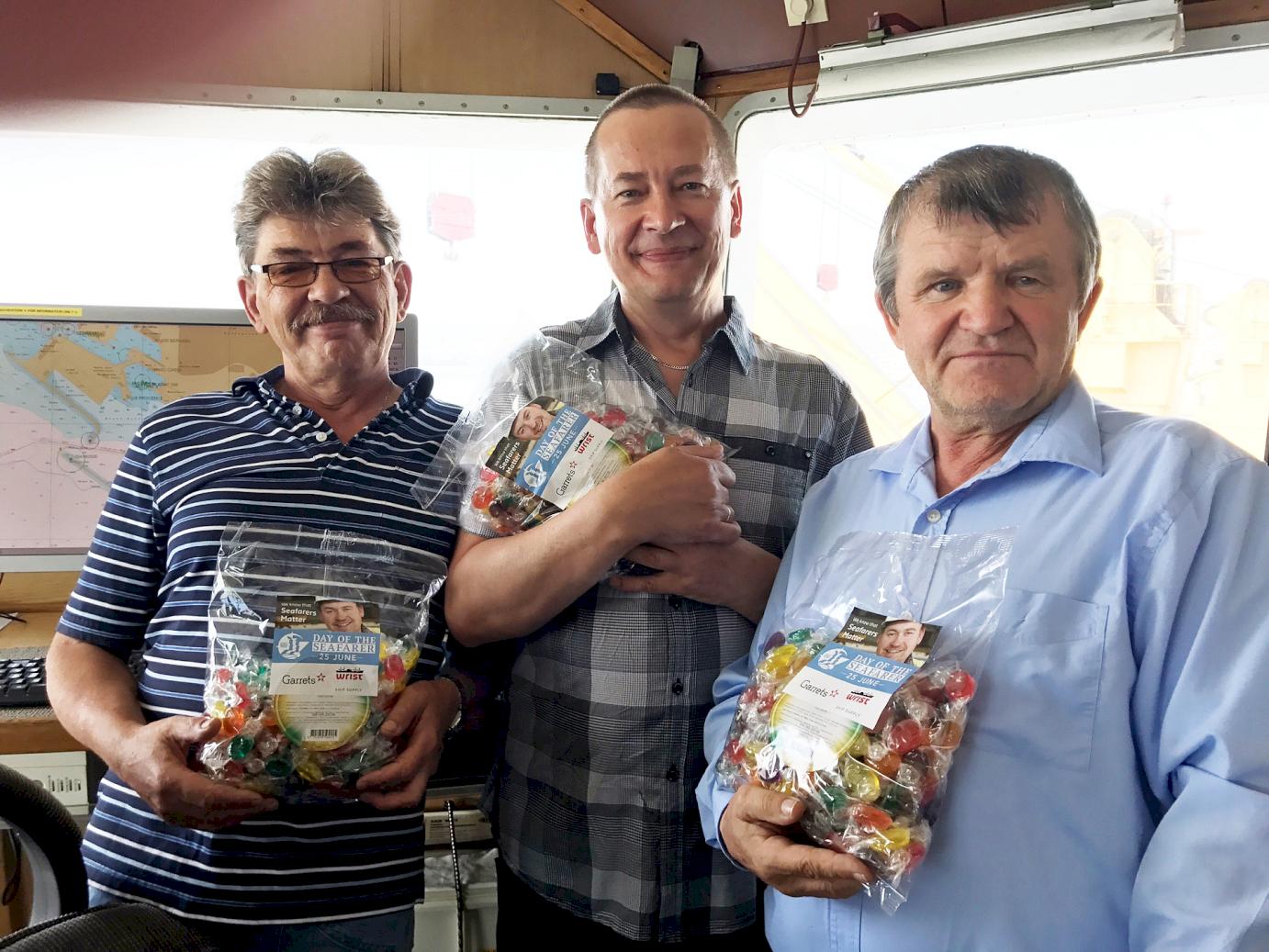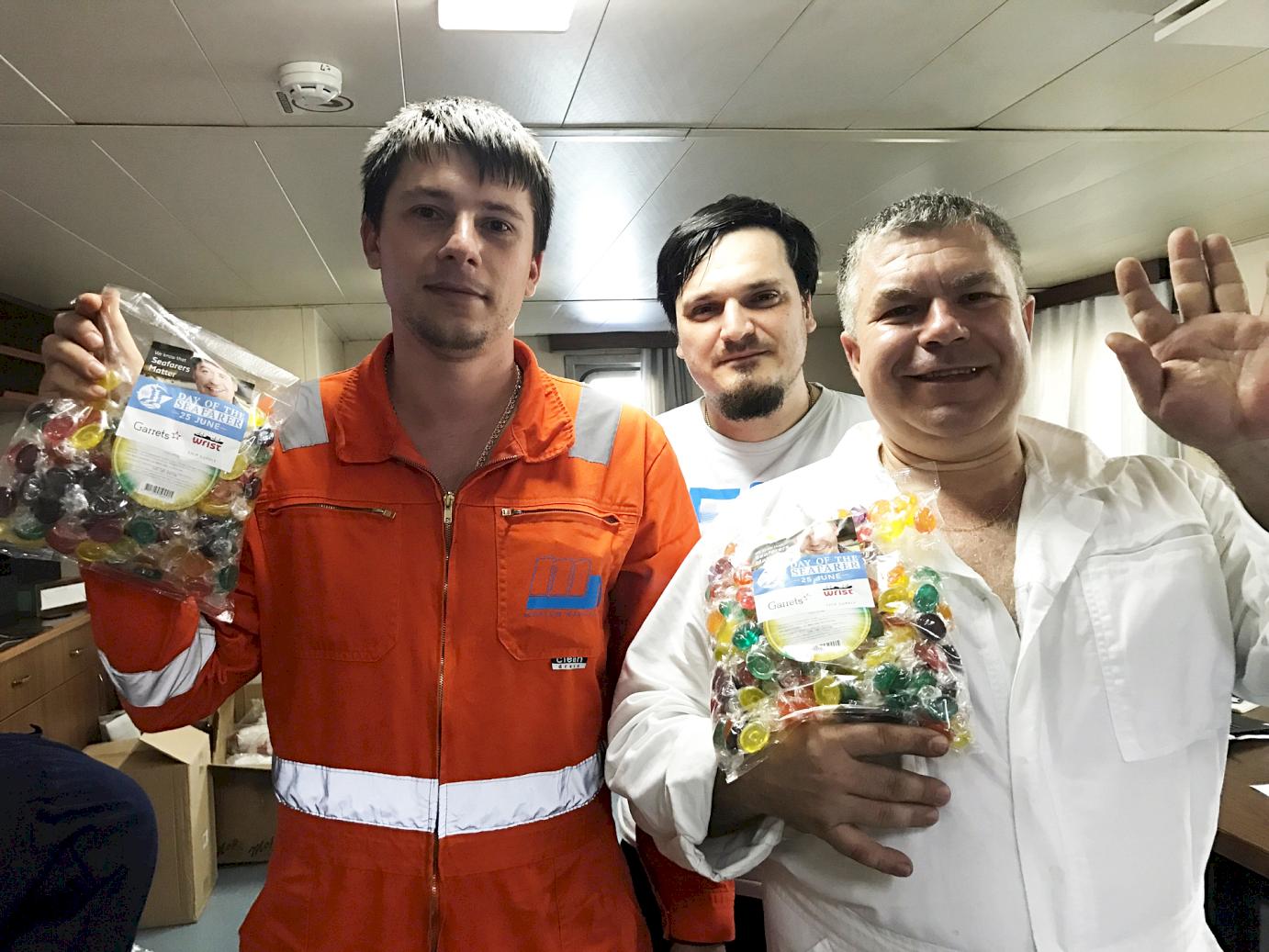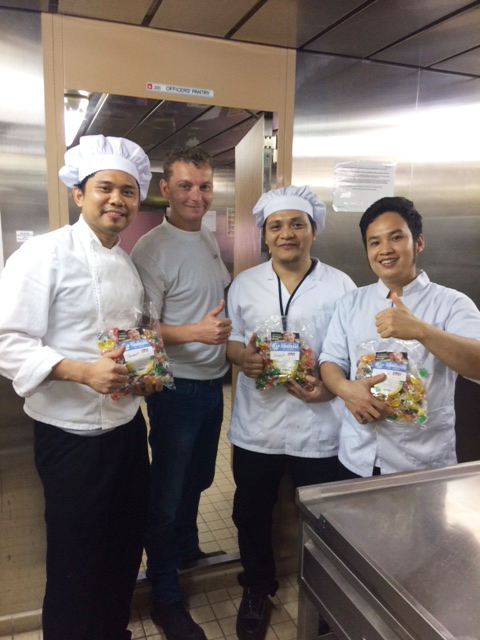 In Rotterdam, superintendent Dean Verhoeff from Garrets hands out treats to the crew on Ain Snan from UASC.
Wrist and Garrets are recognised for making their customers' life at sea better. This vision is a shared ambition for the way the entire Wrist organisation is serving its customers. The priority of providing every vessel and crew with the best possible quality in service and products will remain the guiding star for all activities. For many years, the attention towards Day of the Seafarer has been part of Wrist and Garrets and it will continue to be our priority going forward.