About Wrist
Wrist is the world's leading ship and offshore supplier of marine provisions and stores with a market share of approximately 12%.
We are the only stores and provisions marine supplier with a global network of supply operations. We also offer services within owners' goods and spare parts logistics and distribution combining deliveries to vessels.
With the launch of the Source2Sea digital marketplace, Wrist is leading the digitalization agenda of the maritime supply industry. All year round, 24/7 global online sourcing and logistics provide data transparency, automation, and convenience to customers.
We continuously work on reducing our climate impact, while proactively addressing customers' growing demand and need for responsible solutions and services.
From more than 30 locations worldwide, in all major shipping locations, 1,800 Wrist employees take pride in making it easy for customers to order and receive marine supplies and services.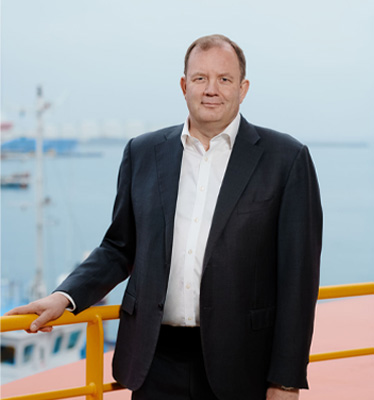 As the leading ship supplier, we're proud of delivering expert care to each and every vessel and offshore location. Efficient and convenient ship supply plays a paramount role in crew motivation and wellbeing of seafarers, and our continuous investment in digital innovation and sustainability ensures our customers safe and responsible daily operations based on transparent data".
- Jens Holger Nielsen, Group CEO