Ship supply
Wrist Ship Supply is your one-stop supplier for all your ship supplies, including ship provisions, bonded stores, cabin stores, deck and engine stores. We deliver supplies to your ships and vessels all around the globe efficiently and conveniently. We also offer consolidated orders, where your provisions and stores are delivered together, reducing your logistics, costs and CO2 emissions.
Global assortment - local expertise

With a scalable and prioritized global assortment of more than 2,000 items, you are guaranteed a uniform quality worldwide. By combining our expertise in global as well as local sourcing, quality control, legal counseling, and analytics, we quickly adjust our procurement operations to fit our customers' needs.
Across +30 hubs, we comply with the assortments procured from our Sourcing offices in China and the Netherlands. The keywords are consistency, scaling and prioritizing quality, ensuring that our customers receive expert care in all locations.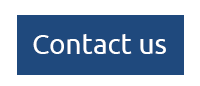 ---
Download

Your global ship supplier brochure

here