Wrist Houston upgrades QA
---
To comply with demand from all customer segments, including the offshore business, Wrist Houston has recently been accredited by NSF International to comply with the coveted HACCP* certification. This is in addition to the branch's ISSA** approval.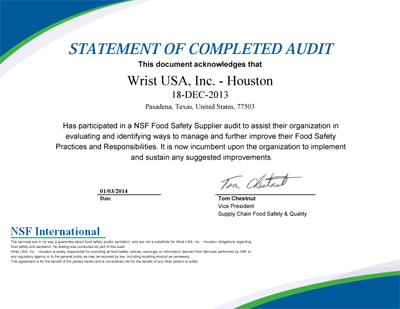 HACCP Certificate for Wrist Houston
In general, Wrist is facing increasing customer requirements to ensure that quality procedures are in place and implemented. These systems are also audited on a regular basis to ensure compliance with all standards.
In 2013, Mr. Ryan Christie joined the Wrist group as Global QA Manager and he says: "Wrist Houston is one of the largest hubs within the group supplying a wide range of vessels and offshore sites including navy business. As such, we must demonstrate our commitment to the highest levels of quality and service to our customer base, and this certification of Wrist Houston is the first step of many within a Global QA strategy that will enhance our total supply platform".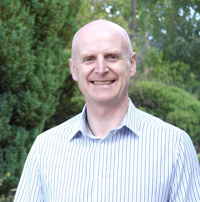 Learn more about our proven quality activities here.
*Hazard analysis and critical control points
**International Shipsuppliers & Services Association
EARLIER THIS YEAR: