Wrist Rotterdam opens new 6000m2 warehouse for spare parts
---
On April 1, 2023, the new warehouse in Rotterdam will be fully operational, improving the marine logistics services in the region. It serves as an extra warehouse, exclusively for spare parts as an addition to the main warehouse, located in the same street.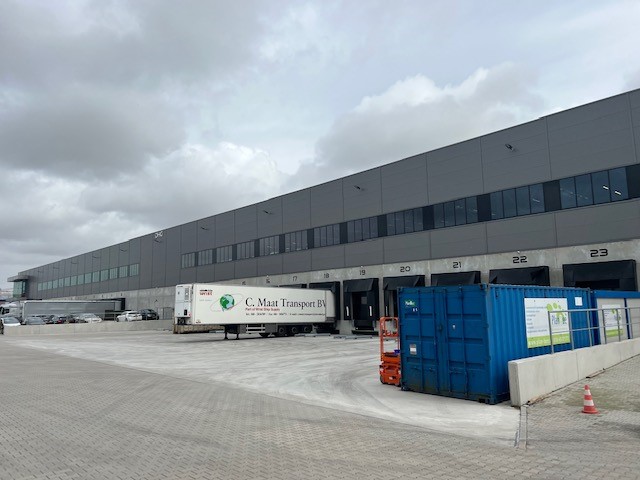 "Thanks to our valuable partners, we have outgrown our current location and are moving to a larger facility that matches our ambition. The capacity of our new warehouse is 6000m², which will strengthen our flexibility and growth strategy", says Cees Maat, Commercial Director Logistics.
Adding a new extra warehouse with a warehouse management system (WMS) provides our warehouse workers with the inventory information they need when they need it. The WMS can read serial codes and track each item from the time it enters the warehouse through its movement on the floor.
The WMS improves pick accuracy and speeds up the outbound delivery process to the benefit of our customers. Apart from this, it also reduces our internal workload and optimizes our work processes. 
"It has been a long process, so we are looking forward to being fully up and running next week! With this new, dedicated warehouse for spare parts, we can improve our overall service both to our customers in marine logistics and in ship supply", says Jaco Hooij, Managing Director.
Later this year Rotterdam expects also to have linked up with the new dedicated marine logistics system.
Customer benefits
Higher pick accuracy
Improves traceability
Improved digital tracking
Possibility to quickly expand inventory
Sustainability as a priority
The new facilities are built with many environmentally friendly features, aiming to reduce energy waste. The warehouse includes chargers for electric cars, solar panels, LED lightning with moving sensors, and a VRF system (Variable Refrigerant Flow) extracting 75% energy out of open air and 25% from electricity. The ventilation system is also designed to heat or cool the incoming air with the outgoing air; thus, no energy is wasted.
Here are a few pictures from the move into our new warehouse: