Wrist news | Proud to receive Branch Award
---
1 April 2016
​Wrist in Rotterdam has been awarded with branch award in the category of Ship Supply. 
The Award is presented by De Nationale Business Succes Award in The Netherlands and represents the greatest business Award in the Netherlands.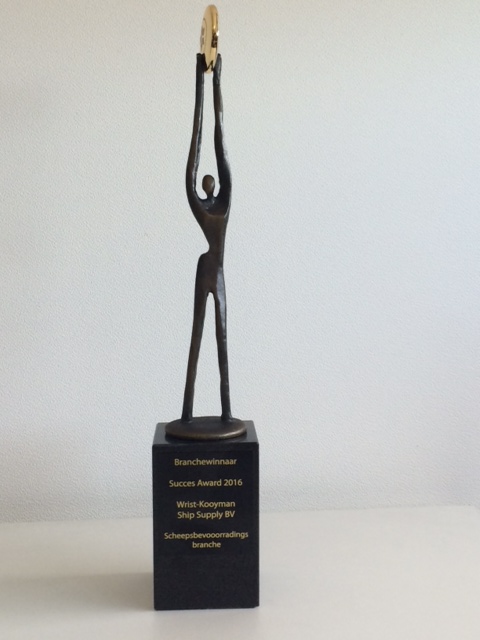 Part of the jury report says:
What a great company! A company that fits within the maritime and commercial culture of the Netherlands. Has grown from a small shop in Denmark, founded in 1953, and became the undisputed number one in the world of ship's stores . Active all over the world are 24/7 throughout the year, all over the world ships and platforms are equipped with everything needed to operate the vessel and take care of the crew.  
The global service and the number one position of Wrist requires a daily unique effort. The company is always available worldwide. The process never stops, suppliers are driving on and off. Excellent knowledge in combination with high service , overall a truly unique Dutch company that covers the whole world. Driven to do better and develop itself towards the future.
Not only the deserved winner in the ship's stores branch, but also a candidate for the best logistics and maritime business and perhaps even a candidate for the final award in 2016.
EARLIER THIS YEAR: