Meet us at Nor-Shipping 2019
---
27 June 2019
Wrist, Garrets and Strachans invite you to join us in Oslo from 4-7 June 2019.
Every second year, Nor-shipping offers an exhibition space where maritime industries can network with other ocean companies and showcase their products to more than 35.000 visitors and delegates. This year, Nor-shipping's focus lies on sustainability and ground-breaking maritime technology. With that, we are proud to showcase our own innovative digital solutions at the event, offering simple easy-to-use tools for optimization of your ordering process, supply chain and much more.
Stores Shopper:
A digital tool for simplifying the ordering process and giving you full access to track your order while at sea.
Stores Catalogue:
An online catalogue showcasing Wrist's entire global assortment with quick responses to anything you might need.
Main Storing Tool:
A planning tool for optimizing the entire supply chain while offering transparency and coordination.
Cookbook:
An innovative cookbook with more than 1,000 recipes with a focus on promoting health and reducing food waste
Representatives from Wrist Ship Supply, Garrets International and Strachans will be on deck the entire event, ready to welcome you to our stand.
Find us at stand no. C03-46e in Hall C.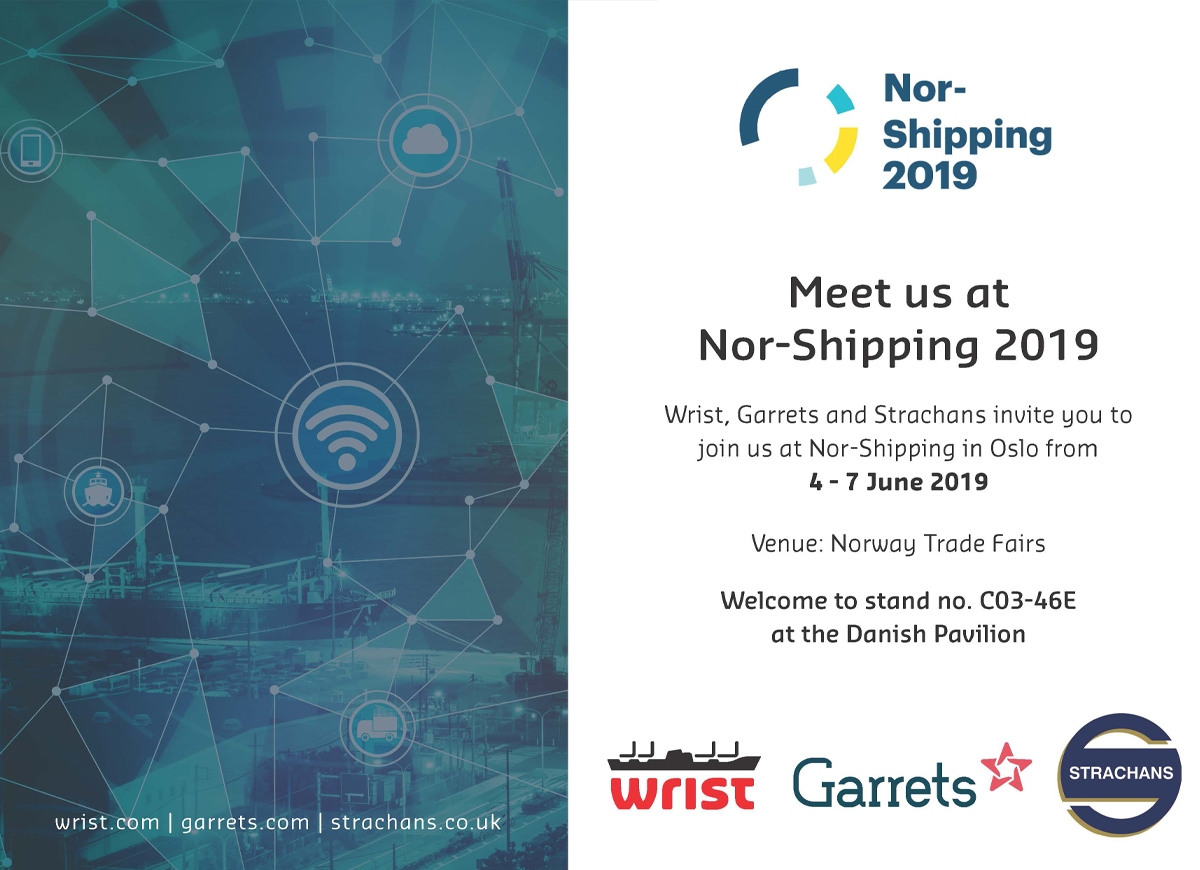 EARLIER THIS YEAR: