Massive customer interest for

accessing the

Marine Logistics

Customer

P

ortal

at IMPA

 
We see a clear tendency that maritime ship supply and logistics customers prefer to have direct access to the entire delivery process and performance across all transport modes, while calculating CO2 emissions for the entire spare parts freight – per order, per vessel.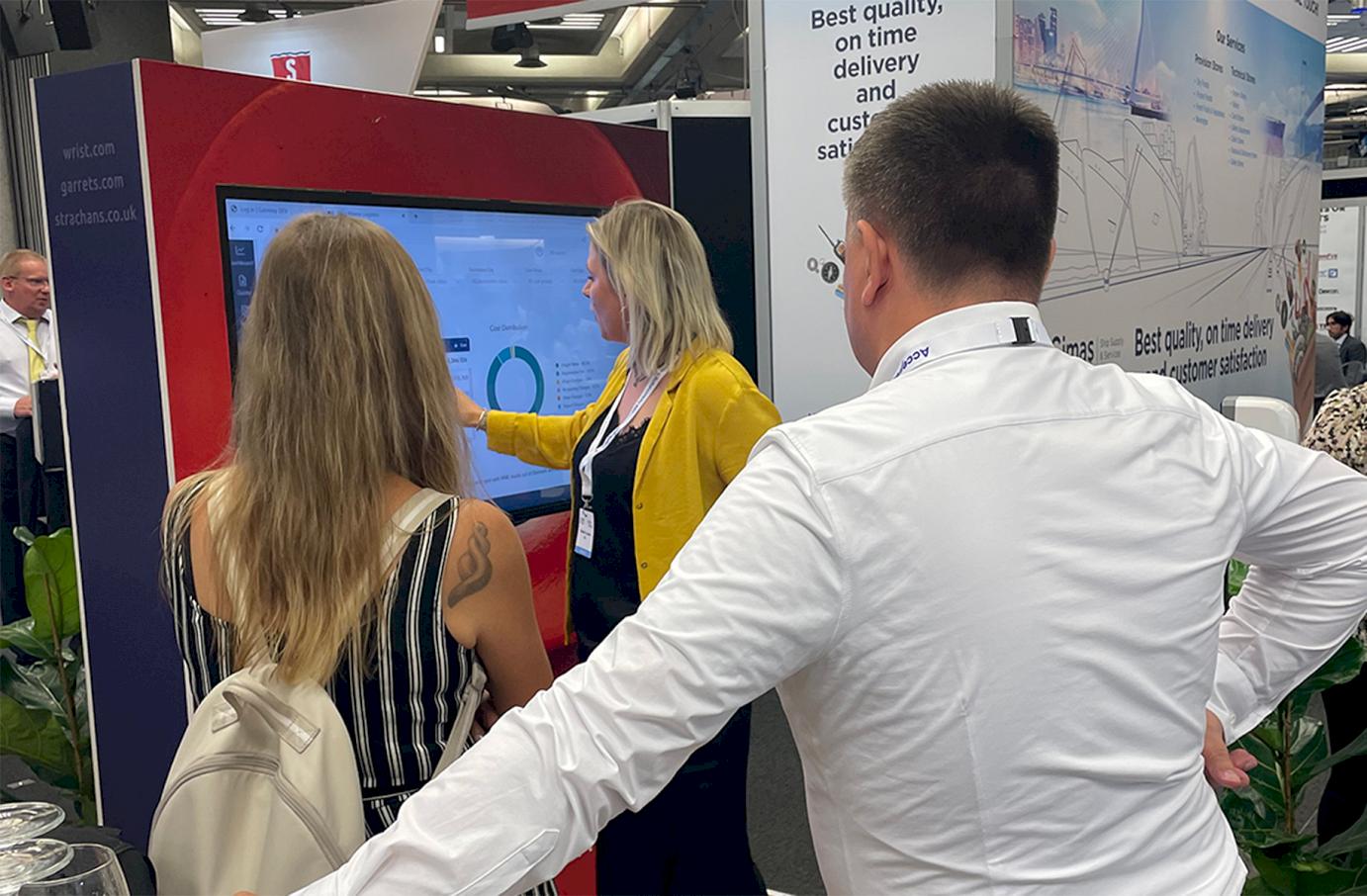 (Elizabeth Laustsen demonstrating the Wrist Marine Logistics Customer Portal at IMPA London 2023)
The Wrist Marine Logistics Customer Portal helps plan your supplies to minimize the number of deliveries to your vessel and consolidate your provisions, stores, and spare parts. An instant access to live tracking of your shipments, data, and KPI's takes you one step closer to reducing your last-mile costs. 
Often, our customers are tired of having to pay extra for multiple shipments and barges to the same destination, however it can be difficult to get the necessary overview of all deliveries to start consolidating the multiple shipments. 
"Only this week at IMPA, we have demonstrated to 35 different customers how they can easily see their order status and KPI's in real time to be able to consolidate their deliveries to reduce last-mile costs significantly. Now, we are looking forward to the feedback and further discussions", says Elizabeth Laustsen, Team Leader, Wrist Marine Logistics. 
Wrist Maritime Logistics Customer Portal 
Dynamic real-time tracking

 

100% transparency

 

In-dept transport reports

 

CO2 emissions calculation

 
Want to know more? 
Contact us to book a

live presentation

and learn more about the features available

on the Wrist Marine Logistics Portal.

 
Do you need more info? 
---