International Seafarers' Welfare Award 2016
---
27 June 2016
Friday night, Garrets and Wrist participated in the annual ISWAN Award ceremony. This year held in Manila, the Philippines.
Garrets sponsored the Shipping Company Award that went to Anglo Eastern Ship management and MF Shipping Group for their dedicated efforts to their sailing staff (recreational facilities on board, medical insurance, social events, gym and sports equipment, on board telephone facilities, free e-mail, etc.).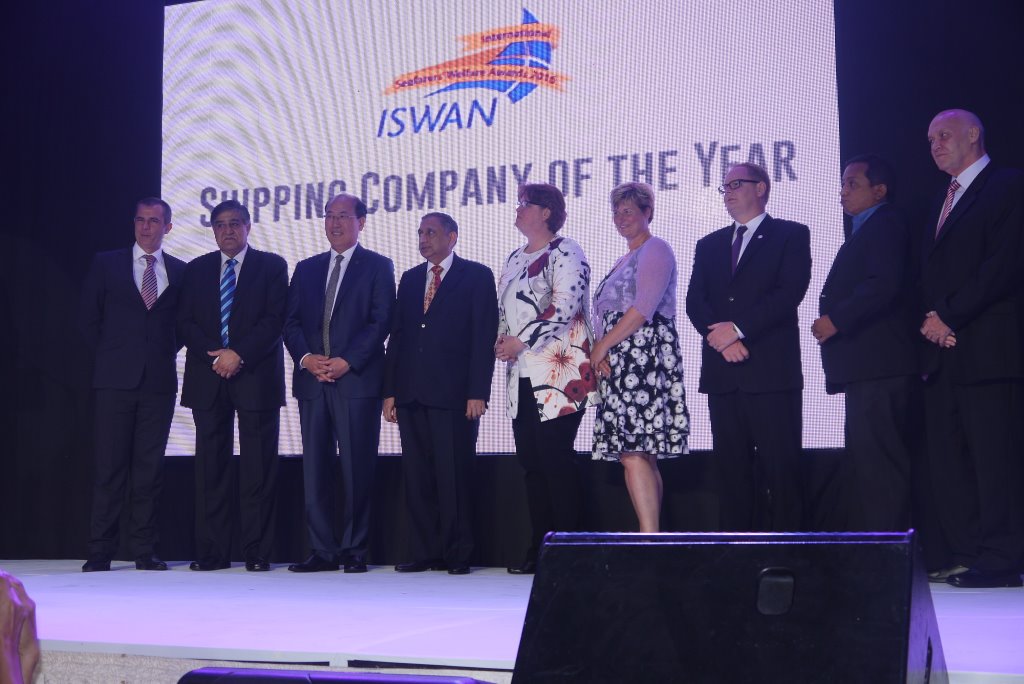 Rob Austin, Garrets; Dr. Suresh Idnani & IMO General Secretary, Mr. Kitack Lim together with award winners, Anglo Eastern Ship Management & MF Shipping Group & runner-ups
Wrist sponsored the Welfare Centre Award that went to Stella Maris, Barcelona, Spain, for creating "a home away from home" for seafarers who can go onshore while in port. 

From left: Lise Maria Poulsen, Wrist; IMO General Secretary, Mr. Kitack Lim & Stella Maris
200 people participated in the ceremony – non-profit organisations dealing with seafarers' welfare, nominated shipping companies, welfare centres and welfare personalities. IMO General Secretary, Mr. Kitack Lim, was the overall guest of honour.
"An event like this really provides us with a unique opportunity of "walking the talk" of our vision to make our customers' life at sea better" says Lise Maria Poulsen, Business Development Manager in Wrist.
EARLIER THIS YEAR: