Wrist news | Entrepreneur of the Year Award 2019
Big honor bestowed on Wrist Ship Supply's China leader, Yingli Kier
---
22 October 2019
On Saturday 19th October, the Danish Chamber of Commerce, China, gathered for the annual gala ball and award ceremony, honoring people who the past year has embodied true Danish/Chinese cooperation and business acumen across the vast country; stretching from Hong Kong in South to Beijing in North and from Chongqing in West to Shanghai in East.
Robert Kledal, CEO in Wrist, says: "I am proud to say that Mrs. Yingli Kier was honored with one of the 4 awards – the Entrepreneur of the year award. Well done and a true testament to the spirit and leadership with which Yingli conducts herself. This can now be added to the many overwhelming customer feedbacks that we constantly get on the service in China. Well done, Yingli, and well done to the team behind you."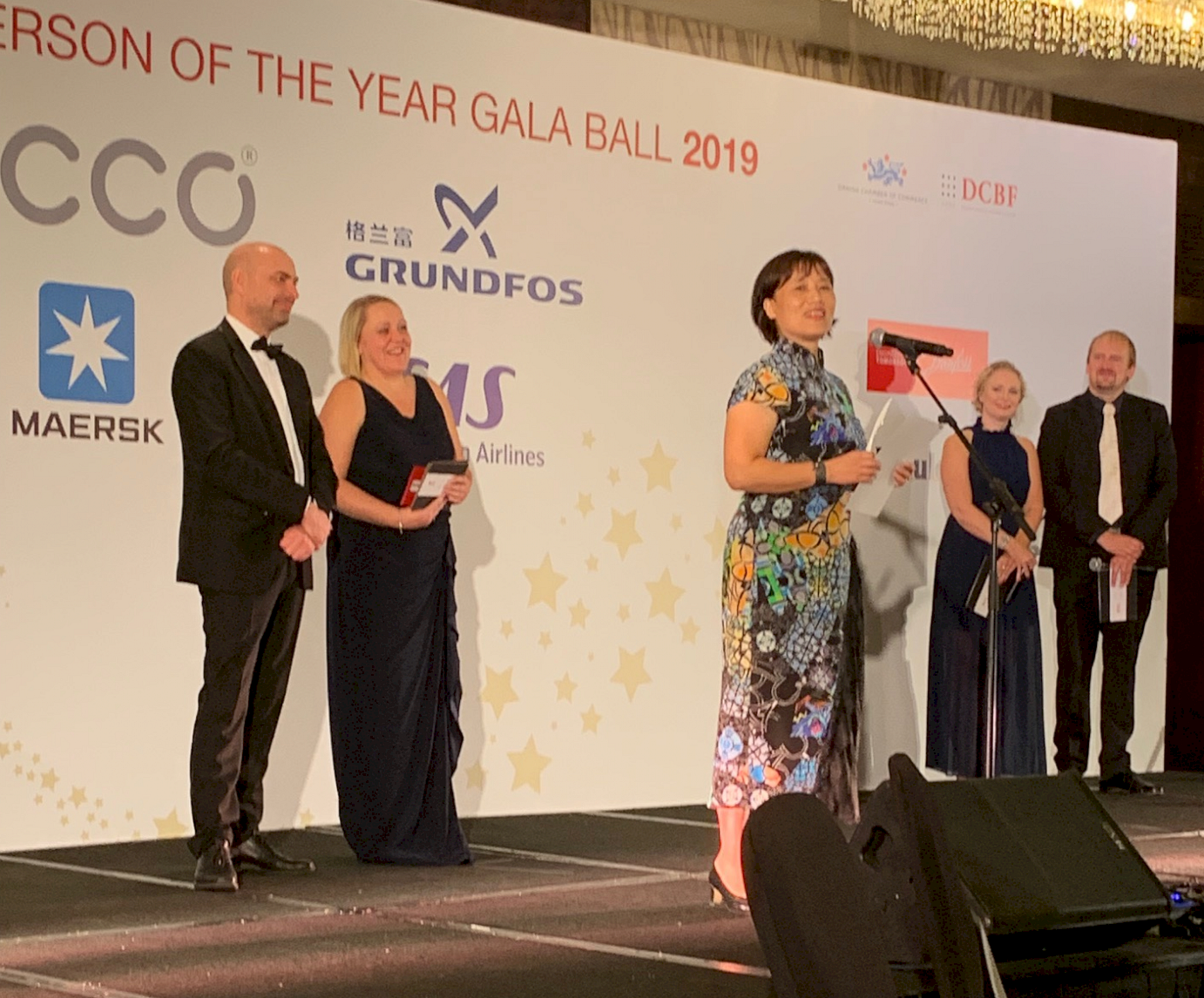 Yingli Kier receiving the Entrepreneur of the year award
The Chamber's motivation for the Entrepreneur of the year award is as follows
Yingli Kier was chosen for her part in establishing, and successfully developing, business in China. Wrist, that promotes Denmark and Danish values while still being aware of the Chinese environment in which it operates. In addition to the success of Wrist, the committee wants to recognize the contributions to the Danish Business community in China, in which she has shared experiences. Additionally, she has shown true entrepreneurial spirit!
EARLIER THIS YEAR: