Wrist was off to a great start at APM 2016
---
16 March 2016
A good crowd showed up at the Wrist stand, both existing and also many new potential clients.
Tonight, Wrist is hosting a cocktail party at one Altitude @ 64th Floor overlooking the Eastern Anchorage and beyond! More than 80 guests will join us for a great night of networking.
The Danish Ambassador in Singapore, Mrs. Berit Basse, came by our stand this morning to wish us a good exhibition.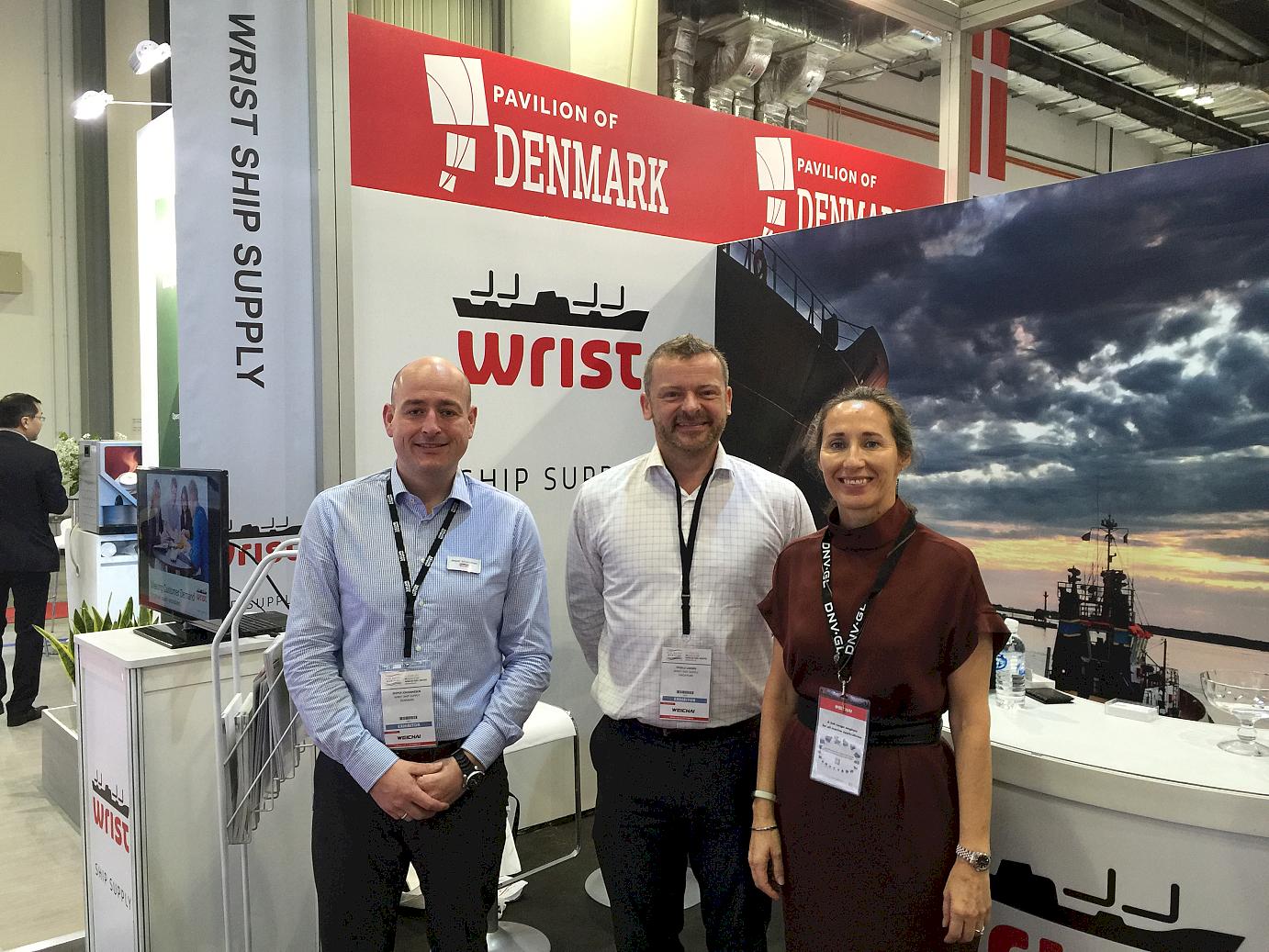 From left: Jesper Johannesen (Wrist), Troels Larsen (Wrist) & Berit Basse, (Danish Ambassador in Singapore)
EARLIER THIS YEAR: