A successfully completed IMPA London 2017
---
21 September 2017
Wrist and Garrets had a successful exhibition at last week's important 2-day network, conference and exhibition event for the maritime purchasing and supply professionals.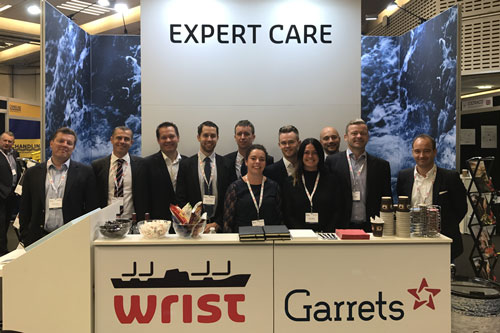 More than 125 international exhibitors as well as 2,000 key decision makers from over 70 countries attend IMPA London every year to do business, network with old and new partners, and gain key insights into the industry.
This year Wrist and Garrets shared a stand at the exhibition. It was 2 busy days with guests dropping by to say hello.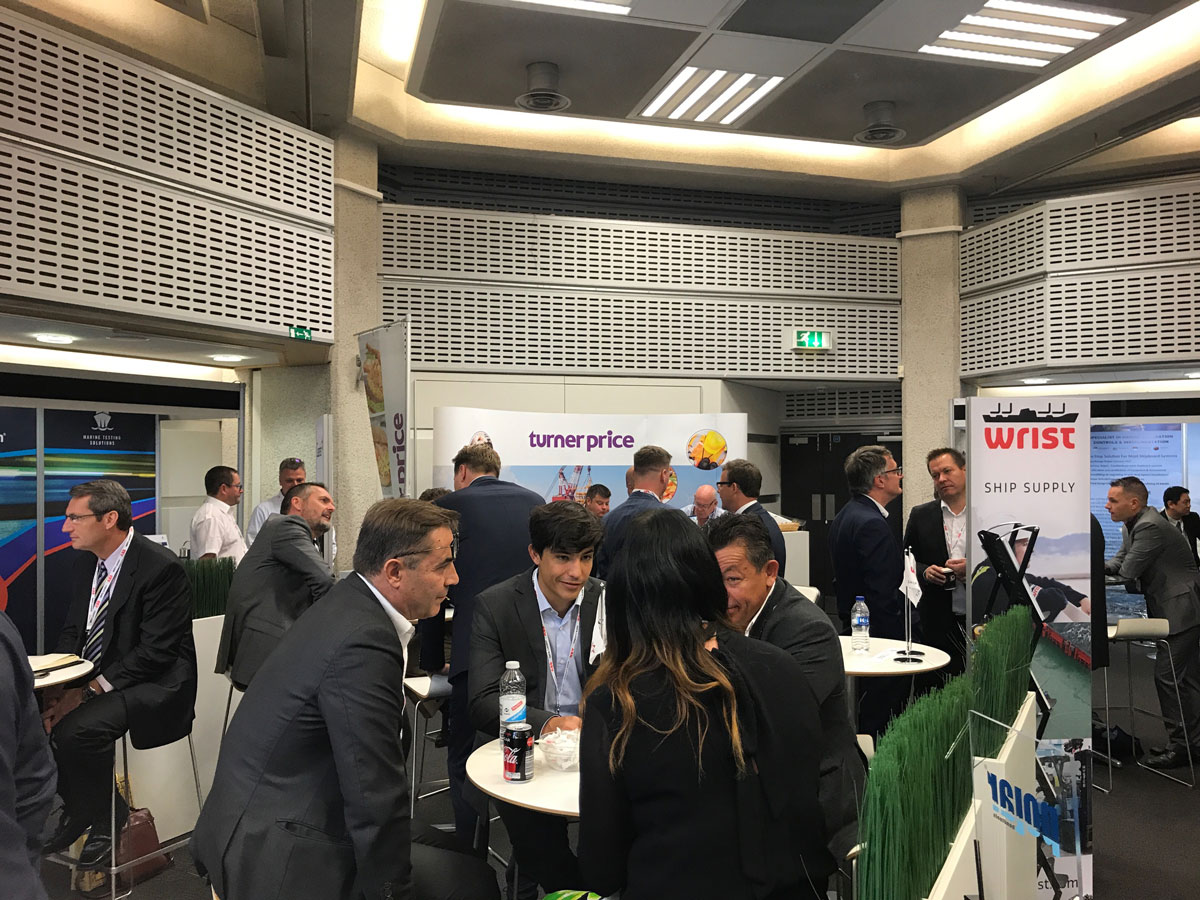 Wrist CEO Robert Kledal and Sales Manager Jesper Johannesen participated at the presentation "Savings through collaborate logistics" performed by Ole Lykke, Head of Strategic Purchasing, Norden as part of the conference "A few dollars less".
Robert and Jesper elaborated on bundled services and its benefits with examples from Wrist's consolidation setup. It is great to see how we can benefit from each other in other levels than common business.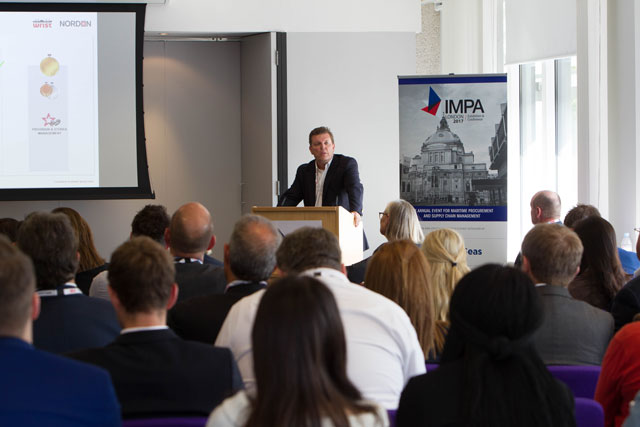 Garrets CEO Niels Snog conducted a presentation on "Outsourcing – Streamline your Business & Mitigate Risk".
The presentation led the viewer through why outsourcing of your non-core business can be cost effective for your company. Garrets had different clients giving their point of view of some of the advantages with outsourcing, which supports our believe in how outsourcing can be the better solution.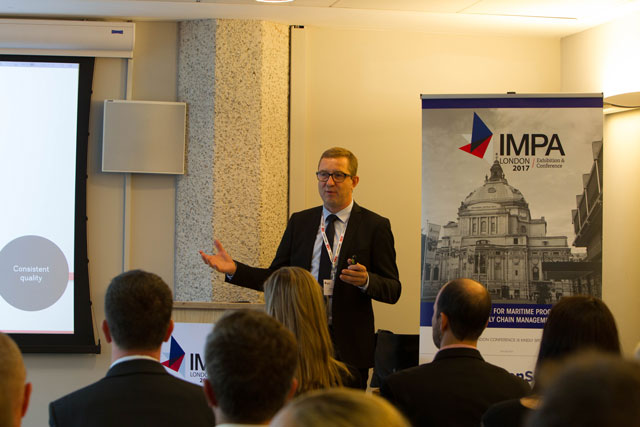 We look forward to be part of IMPA London next year again.
EARLIER THIS YEAR: