A pleasure to be at IMPA
---
23 September 2014
Also this year, Wrist Ship Supply exhibited at the International Maritime Purchasing Association's (IMPA) annual exhibition in London. IMPA is the maritime event for purchasing and supply and took place on the 17th and 18th September 2014.
During the two days, we met with existing and potential customers – all enjoying the cheerful atmosphere at The Queen Elizabeth II Conference Centre. No doubt that the 2014 edition of IMPA was a great success for Wrist.
Wrist recently introduced POLAR® Tools to its global assortment, and the samples displayed at IMPA attracted many curious visitors that were all interested in learning more about this high quality tool bran
Lucky draw winner
The winner of Wrist's lucky draw "IMPA 2014" was Andreas Kallestein from Solstad Offshore, who was presented with an iPad by Bjørn Veie-Rosvoll, Wrist Ship Supply.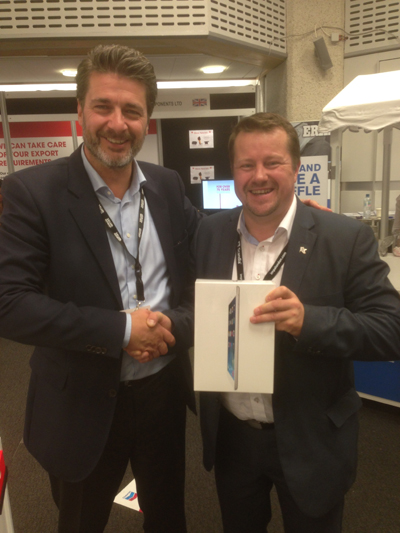 EARLIER THIS YEAR: