One of our largest isolated shipments successfully delivered
---
Our marine logistics unit in Copenhagen successfully finalized the transport of one 35.5 tons propeller, measuring 840 x 840 x 217 cm, from Korea to Spain.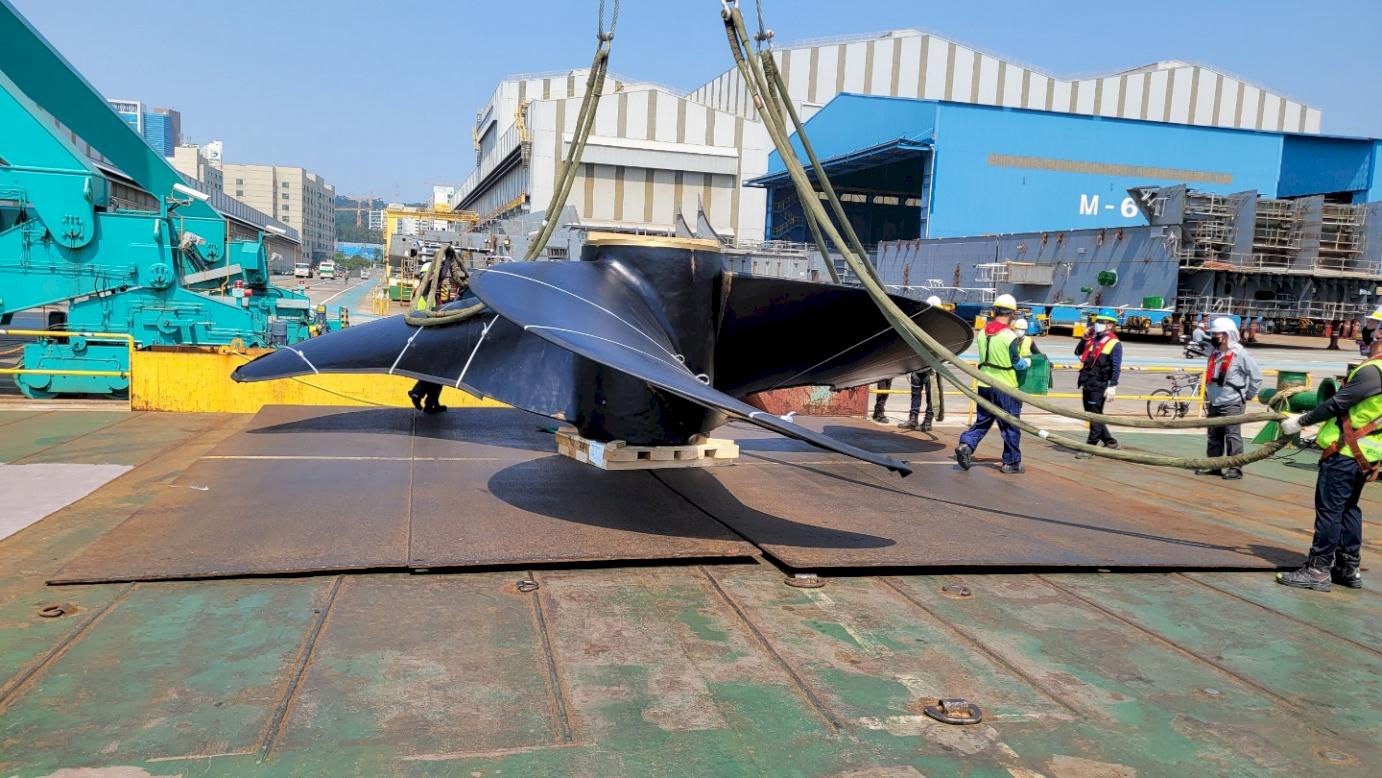 As the shipping industry is still challenged on capacity in the wake of COVID-19, normal sea freight was not an option for this type of freight. Instead, the only solution was to use a part charter to transport the propeller in order to meet the required deadline without delaying the installation at the shipyard. 
The propeller was loaded on a barge directly from the supplier's warehouse in Korea and sailed to the Port of Masan, South Korea, where the part chartered vessel would call at port the next day.
Together with our agent DSV, we managed to create the necessary space on-board the vessel for the propeller. See stowage plan here.
The propeller was successfully loaded and shipped on June 11, sailing towards Ferrol, Spain. 
Three days before the vessel's arrival in Ferrol, the terms and details of the unloading changed. However, due to rapid action from DSV, shipping line, shipyard and our colleagues in Wrist Marine Logistics Copenhagen, we successfully re-routed the vessel to the new unloading location.
On Thursday, July 15, the propeller was successfully delivered to the shipyard in Ferrol, Spain.
This shipment would not have been possible without the great expertise from our agent DSV, hereunder Claus Skiffard & Lars Jørgensen, and Wrist Marine Logistics Copenhagen, hereunder Frank Hjorth & Andreas Neiiendam Jensen.
---